New - Undercarded Pitchers
February 11, 2016
Lance McCullers gets it on both sides.
The Strat card average is 14 points higher than the actual season.

New - Overcarded Pitchers
February 10, 2016
Some of the Mets pitchers come up even bigger against LH bats.
St. Louis SP Carlos Martinez gets overcarded on both sides.

Friday - Over/Under Spreadsheet
New - Undercarded Hitters
February 09, 2016
Did your hitter card columns get cut?
Strat reduces the LH HIT units for some
big names in the upcoming set.

Updated - Overcarded Hitters
February 09, 2016
Jason Heyward gets a big boost on the RH side.
Gary's Keeper List
February 08, 2016
The first 100 cards for a start-up draft
Plus, five rules for drafting in a new league.

Top 30 Outfield Keeper Cards
February 06, 2016
How many of these cards are on your team?

Making Sense out of the Second Round
February 06, 2016
A look at what's happening with picks 25 to 48.
Starting Pitchers Guide
February 05, 2016
2016 card projections for the top value draft
league pitcher cards.

AL East Ballparks
AL Central Ballparks
AL West Ballparks
February 03, 2016
All pitchers and hitters rated for each ballpark
Easy cut/paste into your SOM ratings spreadsheet
Ranking the SP Cards
February 03, 2016
Chart for the top 140 SP cards
also includes card xERA expectations

Shortstop Keepers
February 01, 2016
Go Young or Go Home!!!
Is Corey Seager the next Cal Ripken?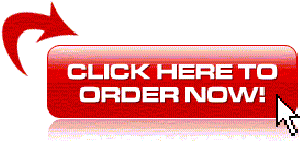 Updated - 2015 Season Draft Grid
February 09, 2016
Check the results before you draft.
11 new Jan/Feb drafts. 22 total.

New - Top 140 Official Cheat Sheet
February 09, 2016
high, low, median, and adjusted average
scores for the most popular cards in the 2015 draft.
---
Strat BB 2015 Spreadsheets
Rookie Hitters
Rookie Pitchers
Strat BB 2015 RC-RA Spreadsheet
includes primary and secondary players rated
RC-RA for season, per game played, and per 27 outs.
Strat BB 2015 Ratings Book Supplement
February 03, 2016
Add the 2B and 3B units to your spreadsheet.
---
Strat BB 2015
Top 100 Rookies
91 to 100
81 to 90
71 to 80
61 to 70
51 to 60
41 to 50
31 to 40
21 to 30
11 to 20
1 to 10
More Rookie Articles
Strat BB Top Keepers 2016
Second Base Keepers
First Base Keeper Rankings
Top 40 First Base Cards
First Base Over/Under

Third Base Keepers
February 01, 2016
The Donaldson card reigns supreme.
Kyle Seager much better than projected.
Catcher Keepers
February 01, 2016
Francisco Cervelli. That's Amore.
Strat BB 2015 Pitcher Analysis
RH SP 201+ IP
RH SP 180 to 200 IP
RH RP 61+ IP
RH RP 51-60 IP
LH Starting Pitchers
LH Relievers
SP Card Strategy